The 2016 CRC Conference will be held April 13, 2016 at the MTCC in downtown Toronto (SOUTH BUILDING). Mark your calendars!

This year marks our 60th anniversary hosting delegates from North America and beyond. Join us April 13, 2016 as we celebrate and work towards the next 60 years!
Don't miss our impressive list of keynote and guest speakers:
Executive Panel
Paolo De Martin, Chief Executive Officer of SCOR Global Life
Donald Guloien, President and Chief Executive Officer of Manulife
Greig Woodring, Chief Executive Officer of RGA
Guest Speakers
Maria Gonzalez, Mindful Leadership
Michael Pinball Clemons, Vice-Chair Toronto Argonauts
The original CRC organizers were true visionaries - displaying leadership qualities which define the CRC to this day. And just as our founders displayed real leadership in those early days, so have many of our delegates. As an industry we are ReDefining Leadership through the strength and conviction that what we do makes a difference.
This year's CRC will focus on this effective leadership at an industry, corporate and professional level. Our industry is one of complexity and change. The 2016 CRC will provide insight and resources to support all delegates as we adapt and continue to lead by engaging and inspiring stakeholders to overcome change, appreciate potential and accomplish their vision.
In addition to the Executive Panel, more than 40 subject matter experts will present on a variety of topics that are of concern and interest to both direct writers and reinsurers alike in our one hour workshops.
For those have attended the CRC and contributed to this 60 year legacy - we thank you for your ongoing dedication to this one day event which helps to connect and support a wide range of industry stakeholders. We look forward to seeing you this April.
Upcoming Conference
Executive Panel
Guest Speakers
Gaetano Geretto - President - Pelecanus Strategic Advisory Services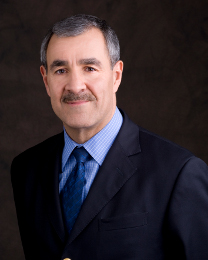 Gaetano Geretto has over 30 years of senior leadership experience in industry, consulting, and the public sector. He founded and serves as President of Pelecanus Strategic Advisory Services Inc., advising senior executives and boards of directors in Canada, the US, and the EU on strategy, regulatory matters, risk management, corporate governance, and stakeholder management.
Previously, he served in the most senior insurance executive position at the Office of the Superintendent of Financial Institutions (OSFI) - Canada, the financial services regulator. He was recruited into OSFI at the height of the global financial crisis to bring financial stability to Canada's insurance sector. He was Canada's representative to the International Association of Insurance Supervisors (IAIS) in Basel, Switzerland, oversaw all Canadian regulatory development in insurance, oversaw the activities of the Canadian supervisory sector for life insurance and life reinsurance, and launched OSFI's Corporate Governance Division.
He has worked internationally in industry in a variety of senior leadership positions, notably as President and Chief Executive Officer of the North American group of Revios Reinsurance, the largest of the life reinsurance operations of the Gerling Global Re group (Cologne, Germany), the sixth largest reinsurer in the world at that time.
Mr. Geretto was elected to the Board of Directors of the Society of Actuaries (SOA) (Schaumburg, IL) as Vice President. He chairs the SOA Issues Advisory Council (the board's strategic coordinating body), as well serving on the SOA board's Leadership Development Committee (governance committee). He has also served on the boards and executive committees of many private, professional, not-for-profit, educational, and industry groups, notably the Gerling and Revios company boards, the IAIS, the Global Financial Leadership Forum, and the Canadian Life and Health Insurance Association.
He holds a Bachelor of Commerce degree with a major in Mathematics from McGill University and is a Fellow of the Canadian Institute of Actuaries, a Fellow of the Society of Actuaries, and is a Chartered Enterprise Risk Analyst. He is a graduate of the Institute of Corporate Directors' (ICD) Directors' Education Program (DEP) from the Rotman School of Management, University of Toronto and holds the ICD.D designation.
Paolo De Martin, Chief Executive Officer of SCOR Global Life

Paolo De Martin, an Italian citizen, graduated from Ca' Foscari University, Italy, with a degree in Business Economics. He subsequently spent two years in the optical business as founder and managing partner of an eyewear manufacturer.
He joined General Electric Company (GE) in 1995 as a finance trainee in London. In 1997, he joined GE's internal auditing & consulting Group, charged with assignments in multiple GE businesses in the Americas, Europe and Asia/Pacific. In 2001, Paolo De Martin was promoted to Executive Manager for GE Capital Europe, before joining GE Insurance Solutions as Financial Planning and Analysis Manager for Global Property and Casualty Reinsurance. In 2003, he was appointed Chief Financial Officer of GE Frankona Group before becoming Chief Financial Officer of Converium Holding AG in July 2006. In September 2007, Paolo De Martin was appointed Group Chief Financial Officer of SCOR. In January 2014, Paolo De Martin, after a short sabbatical period, was appointed Chief Executive Officer of SCOR Global Life.
Donald Guloien, President and Chief Executive Officer of Manulife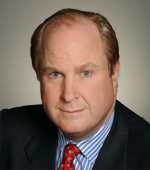 Donald Guloien is President and Chief Executive Officer of Manulife. A 34-year company veteran, he is a member of the Board of Directors and Chair of the Company's Executive Committee.
Mr. Guloien is a Director of the Geneva Association, a member of the Mayor of Shanghai's International Business Leaders' Advisory Council, a member of the Board of the Canadian Council of Chief Executives, the Immediate Past Chair and a Director of the Canadian Life and Health Insurance Association, a Trustee of The Hospital for Sick Children, a Governor of Branksome Hall and a member of the Campaign Cabinet for United Way. He is also a member of the Ticker Club, the World Presidents' Organization, and has had a life-long involvement with the University of Toronto.
Mr. Guloien has been named International Business Executive of the Year by the Canadian Chamber of Commerce, awarded The Queen Elizabeth II Diamond Jubilee medal, and received the Arbor Award for his contributions to the University of Toronto in various leadership capacities. He was ranked among the top 5 Highest Rated CEOs in Canada in Glassdoor.com's 2015 Employees' Choice Awards, based on assessments by current and past employees.
Before being appointed to his current role in 2009, Mr. Guloien served as Chief Investment Officer, where he was recognized as a leading global investment executive. He was responsible for Manulife's worldwide investment operations, and led the significant growth of Manulife Asset Management, a global leader in wealth management services, including retail mutual funds, pension funds, and endowments. During that period, he also led the integration of Manulife's investment operations with those of John Hancock in 2004, creating one of the strongest global investment management franchises in the industry.
Mr. Guloien has wide-ranging international experience. In his investment role he was responsible for Manulife's global investment operations in Canada, the United States, the United Kingdom, Japan and Asia. In June 2007, his portfolio was expanded to include the company's Asian Insurance and Wealth Management operations representing Japan, China, Hong Kong, Indonesia, the Philippines, Singapore, Taiwan, Vietnam, Malaysia, Thailand and Macau.
From 1994 to 2001, he led Manulife's Business Development unit, spearheading a number of key acquisitions, divestitures and strategic initiatives, including: the merger of Manulife with North American Life Assurance Company; the sale of Manulife's U.K. business; Manulife's conversion from a mutual life insurance company to a publicly traded stock company; and Manulife's entry into Japan.
Mr. Guloien joined Manulife in 1981 as a research analyst and quickly moved through several leadership roles in both the Canadian and U.S. Divisions. In 1990, he became Vice President, US Individual Business, where he was responsible for the operations of the Company's individual insurance and annuity business in the United States.
Mr. Guloien's involvement at the University of Toronto includes being a current member of the Campaign Cabinet, and a former membership in the Governing Council, the Executive Committee and Business Affairs Committee of the Governing Council, the Presidential Advisory Committee on the Budget, the Dean's Advisory Committee for the School of Graduate Studies, the Hart House Board of Stewards, and the Campaign Cabinet for the Rotman School. Former board memberships include the Children's Aid Society Foundation, ThinkFirst Foundation of Canada and LIMRA International.
Greig Woodring, Chief Executive Officer of RGA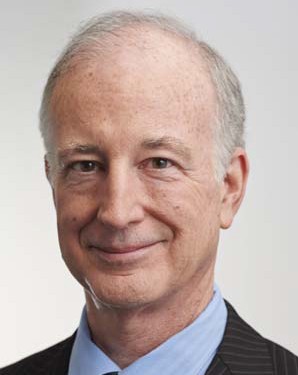 Greig Woodring is Chief Executive Officer and a Director of Reinsurance Group of America, Incorporated, and retired President of the company. Prior to assuming the role of President and Chief Executive Officer of RGA in 1993, Greig served as Executive Vice President of General American Life Insurance Company (now GenAmerica Financial L.L.C.), in charge of all reinsurance business.
Greig joined General American in 1979 as an actuary, and assumed responsibility for General American's reinsurance business in 1986. Before joining General American, he was an actuary at United Insurance Company in Chicago, Illinois. General American's reinsurance division led to the formation of RGA. Greig led the company through its initial public offering in May 1993. Since then, after more than 20 years of his leadership, RGA has grown to become one of the world's leading life reinsurers, with offices in 27 countries and revenues of $11 billion for the year ended December 31, 2014.
Greig is a Fellow of the Society of Actuaries and a Member of the American Academy of Actuaries. He received a Bachelor of Science (B.S.) degree in Mathematics from the University of Michigan, a Master of Science (M.S.) in Mathematics from the University of Illinois and an M.B.A. from Washington University in St. Louis. He serves as a director and of fi cer of many RGA subsidiaries.
Maria Gonzalez - Mindful Leadership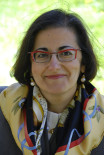 Maria Gonzalez (BCom, MBA) is an award winning and best-selling author and a 30-year business veteran as a corporate executive and entrepreneur. She is founder and president of Argonauta Strategic Alliances Consulting Inc. Prior to creating Argonauta Consulting in 2001, Maria held a number of executive positions, including executive responsibility for the Strategic Alliances Centre of Excellence at Bank of Montreal in Toronto. She was responsible for all of the Bank's external partnerships, worldwide, including mergers and acquisitions, joint ventures and technology transfers.
Her focus now is on Mindful leadership. She believes that Mindfulness transforms lives and organizations, and that it has the potential to transform society. She has been practicing Mindfulness regularly since 1991 and teaching Mindfulness since 2002. She applies mindfulness to all aspects of her life, both personally and professionally. She ensures that mindfulness is indistinguishable from her business, whether negotiating complex strategic alliances, doing strategy consulting, or coaching business leaders, professionals, entire teams, organizations or individuals in Mindful leadership. Her clients include the private and public sectors, as well as, hospitals and educational institutions, in Canada and internationally.
Maria teaches Mindful Leadership and Governance at the University of Toronto and has taught strategy and organization development at McGill University's Desautels Faculty of Management in the MBA and BCom Programs and the Executive Institute. She is a regular contributor to the Harvard Business Review. You can listen to her interviews and view her HBR Articles at www.argonautaconsulting.com
Over the last three decades she has served on numerous boards and has been a member of the Corporate Advisory Board for the Harvard Medical School-MacArthur Foundation's study on depression and workplace performance. Having served as a founding member and vice-chair of the Global Business and Economic Roundtable on Addictions and Mental Health, she knows the toll stress can take on individuals, organizations, and society.
In 2012 she participated in a landmark Harvard Medical School research study testing the effects of Mindfulness techniques on the brains of experienced meditators, using functional MRIs.
Maria holds MBA and B.Com. Degrees from McGill University and is an Alma Mater Fellow.
Maria is an award winning and best selling author. Mindful Leadership: The 9 Ways to Self-Awareness, Transforming Yourself, and Inspiring Others (Jossey-Bass / John Wiley & Sons 2012) is Maria's second best-selling book. She is also coauthor of The Mindful Investor (John Wiley & Sons, 2010).
She has launched the Mindful Leadership App available for Smartphones, Androids and Tablets. The App has 12 Categories and over 70 Guided Meditations.
Michael Pinball Clemons, Vice-Chair Toronto Argonauts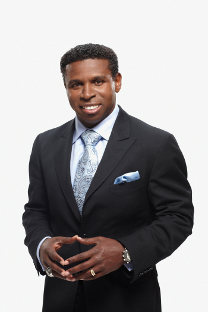 CFL legend Michael "Pinball" Clemons is an icon of sporting excellence, community leadership, and personal integrity. With boundless energy and moments of quiet introspection, he talks about teamwork and the potential each of us has to achieve anything we set our minds to. Good-natured and unabashedly emotional, he shows you how to put your heart into everything you do.
Michael "Pinball" Clemons is an icon of sporting excellence, community leadership and personal integrity. Considered one of the best athletes Canada has ever known, his real legacy may well lie with the thousands of people he has inspired, both on and off the field. Clemons stands only 5 feet 6 inches; he weighs 170 pounds. Despite this-because of this-he led a spectacular CFL career, obliterating records, and winning Grey Cups with the Toronto Argonauts, as both a player and their head coach. (When you win as a coach, he has said, it's like winning 42 times at once.)
Clemons was also the Argos' CEO, and is now their vice chair. Away from the game, Michael "Pinball" Clemons has an undying commitment to community-especially to youth-that is simply unparalleled. He lends his name and time to countless high-profile causes, including the Argos' Stop the Violence campaign, which encourages the active participation of communities, schools and government in educating youth and curbing increasing gun violence.