Simon Chan
Head of Corporate Innovation Thought Leadership
Communitech
Simon is currently Head of Corporate Innovation Thought Leadership at Communitech which is a private-public innovation hub in Kitchener Waterloo that supports a community of 1400 companies from startups, to scale-ups to large global players. He is responsible for acting as Communitech's thought leader in corporate innovation and working with corporate clients to leverage the Kitchener Waterloo and global tech ecosystem.
Prior to joining Communitech, he was Assistant Vice President, Strategic Initiatives for Manulife Financial where he was responsible for strategic planning and development for the Insurance and Investment businesses as well as leading the digital solutions, advisor experience and regulatory and public affairs. He has worked in the financial services industry for 20 years and has a diverse background in banking, investment management, and group pension/benefits where he has held a variety of senior positions in strategy, product, business development, operations, and project management.
Simon holds an MBA from Wilfrid Laurier University, is a CFP (Certified Financial Planner), and PMP (Project Management Professional)
Drazen Lalovic
Vice-President, Digital Health, Sun Life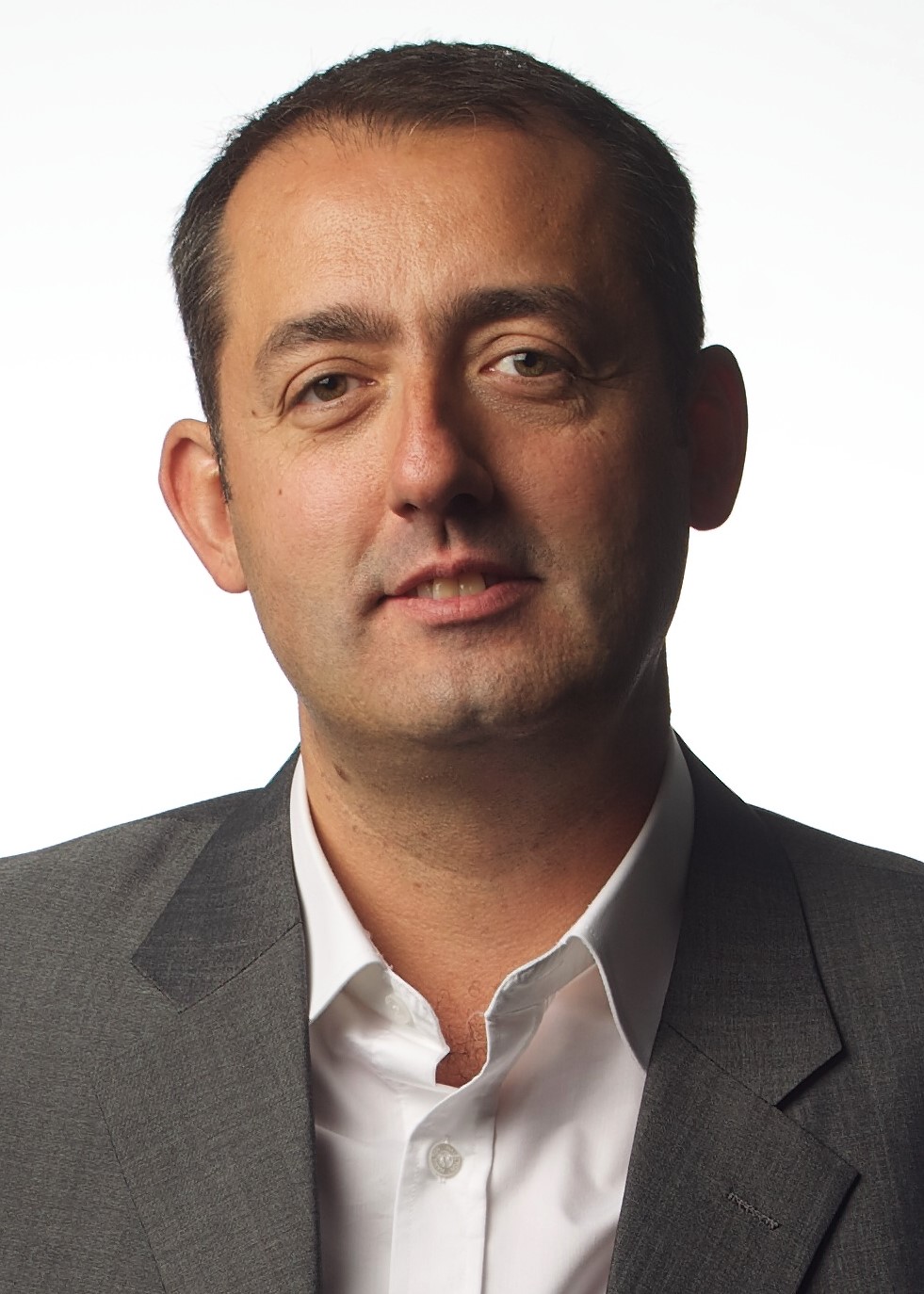 Drazen has a wealth of experience driving technology and business innovation through complex client focused organizations. In his role at Sun Life, Drazen leads the effort to establish Digital Health partner ecosystem ranging from start-ups, tech hubs and venture capital firms to health service providers and governments. Drazen and his team are constantly evaluating digital health business and innovation opportunities while at the same time building a platform that connects consumers to a variety of health service providers. On this transformation journey the team acts as a start-up, rapidly innovating and creating empowering client experience in order to position Sun Life as a leader in digital health, protect the core business and create new revenue streams. Drazen spent most of his career with Telus where he held a number of leadership roles. Prior to joining Sun Life Drazen was Vice-President, Emerging Business, responsible for incubating new digital businesses in the areas of mobile commerce, digital identity, internet of things, and consumer health.
Igal Mayer
CEO Kanetix Ltd.
Igal Mayer is an accomplished visionary executive with more than 25 years of insurance sector expertise. As CEO of Kanetix Ltd, Igal will help further position the company as a leader in digital customer acquisition for insurance and financial products. He is the founder of Shop Insurance Canada, now part of the Kanetix Ltd. family, and was the former CEO of Aviva Canada, Aviva UK and Aviva Europe. Igal is an established leader with a long track record of creating customer value and delivering transparency and ease to consumers in the insurance industry. Igal is a Chartered Professional Accountant, Canadian Chartered Accountant, and an Honourary Chartered Insurance Professional. He holds an Honours B.A. from the University of Toronto.
Peter Ohnemus
Founder, Chairman, President and CEO of dacadoo ag & dacadoo americas, inc.
decadoo
Peter has been involved in high-tech and bio-tech investments over the last 25 years and this had led to four IPO's and multiple trade sells. Peter co-founded ASSET4, the world's leading provider of extra-financial information, in 2004, which was sold to Thomson Reuters in November of 2009. Mr. Ohnemus previously held senior executive positions with Sybase, Logic Works, The Fantastic Corporation and COS – all of which went public during his tenure. Peter lives in Zurich Switzerland with his wife and 5 daughters.
Geoffrey G. Parker
Professor at Dartmouth College; Director of Master of Engineering Management Program and co-author of Platform Revolution: How Networked Markets Are Transforming The Economy - And How to Make Them Work For You
Geoffrey Parker is a professor of engineering at Dartmouth College and a visiting scholar and research fellow at the MIT Initiative for the Digital Economy. Before joining academia, he held positions in engineering and finance at General Electric. He has made significant contributions to the economics of network effects as co-developer of the theory of two-sided networks. Parker's work has been supported by the Department of Energy, the National Science Foundation, and numerous corporations. Parker advises senior leaders in government and business and is a frequent speaker at conferences and industry events. He received his BS from Princeton and his MS and PhD from MIT.
Breakout Speakers
Breakout #4 - The Great Divide. Partnering with InsurTechs to Transform Rather than Completely Disrupt
Anna Foat
Director, Global Digital Transformation
Sun Life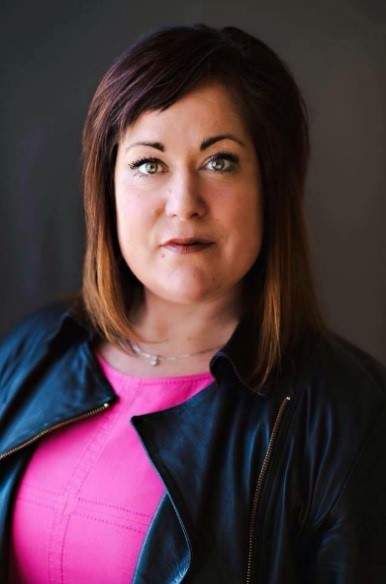 Anna Foat wants to live in a world where changing the status quo isn't a wild dream, but an achievable reality.
Anna loves the power of possibility and the passion of entrepreneurs. She's worked at a startup, grown with one of the most famous Canadian scale ups (and subsequent crashes) and now works for Sunlife in Canada advising the chief transformation officer on digital transformation.
An industry expert on sales, marketing and alliances, Anna joined RIM in 1999 pre-300 employees and grew with the company executing deals with IBM, Visa and Mastercard in her tenure. In 2011 when Blackberry had grown to 16,000 employees, she left to join IBM as the Worldwide Managing Editor of MobileFirst Platform leading content digital marketing strategy.
In 2016 she was invited as the Executive in Residence for the first cohort of the Fierce Founders Accelerator at Communitech. She today works at one of Canada's major insurers advising the chief transformation officer on the topic of digital transformation.
She earned a BA in English Literature from the University of Waterloo and now teaches Design Thinking at Western. She's a best-selling author on the topic of Design Thinking and was named BetaKits top 30 women to watch in tech. When she's not hustling for the next deal or talking to entrepreneurs you can find her either sipping wine with friends or locked in a hot yoga class trying to find that elusive balance.
Scott Marnoch
Insurance Solutions Strategist | Global Innovation Leader
Great-West Life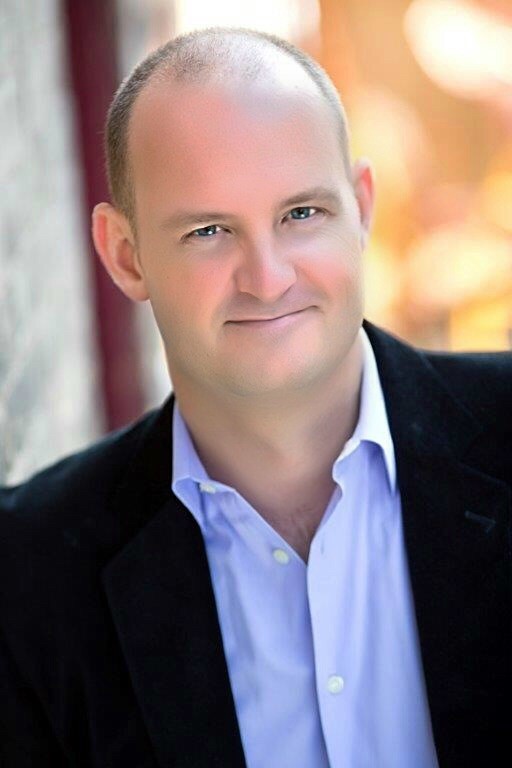 Disruptive by design. Challenging the status quo for a reimagined customer experience.
Combining creative vision and proven management to drive revenue growth and transformation Scott has over 20 years of practical leadership experience in customer facing, early stage organizations within the Healthcare, Insurance and Research technology companies. He Scott has extensive practical achievements in agile product development, transformational change and strategic digital marketing on a global level.
Developing and coaching great agile teams and helping early startup and enterprise level organizations transform their growth potential is Scott's passion. He has had a unique focus within different domains from startup to enterprise level complex organizations with a clear emphasis on scaling growth and developing customer demand and driving the success for venture-backed partner companies. Scott is driving Innovation efforts and working to forge new Insurtech partnerships in his current role at Great-West Life.
Scott is completing a Masters Degree in Innovation Ecosystems from MIT Sloan University and holds graduate degrees from The University of Toronto Rotman School of Management, Western University and an Executive MBA from the University of Athabasca.
Breakout #7 - Accelerated Underwriting: Looking Into The Future Through U.S. Lenses
Chris Fioritto
2nd VP & Marketing Actuary, Individual Life Pricing
Munich Re, US (Life)
Chris Fioritto joined Munich Re Life US as 2nd vice president and marketing actuary in January 2018. Chris is responsible for providing traditional reinsurance solutions to clients. In this role, Chris oversees the pricing of accelerated underwriting programs across numerous US life insurers and supports the development of new programs and associated assumption setting. Chris is also focused on emerging practices in US life insurance including the use of new data sources in underwriting, digital distribution channels, and evolving regulation.
Chris joined Munich Re from New York Life where he spent ten years in a number of roles. Most recently, Chris served as a Corporate Vice President focused on 1) InsurTech and innovation with potential to impact the life insurance industry; 2) domestic and international regulatory issues related to solvency and actuarial practice; and 3) special projects in corporate finance and risk management.
Over the past several years, Chris has been involved in a number of SOA, Academy and ACLI groups including: SOA Regulatory Risk Project Oversight Group, SOA Actuarial Innovation & Technology Advisory Group, AAA Life Principle-Based Approach Practice Note Work Group, ACLI Actuarial Committee and ACLI PBR Deputies, among others.
Chris is a Fellow of the Society of Actuaries and Member of the American Academy of Actuaries. He graduated from Auburn University with a BS in Applied Mathematics. Chris is based in Atlanta, Georgia.
Neal Halder, CLU, FLMI, AALU
Assistant Vice President & Chief Underwriter
Principal Financial Group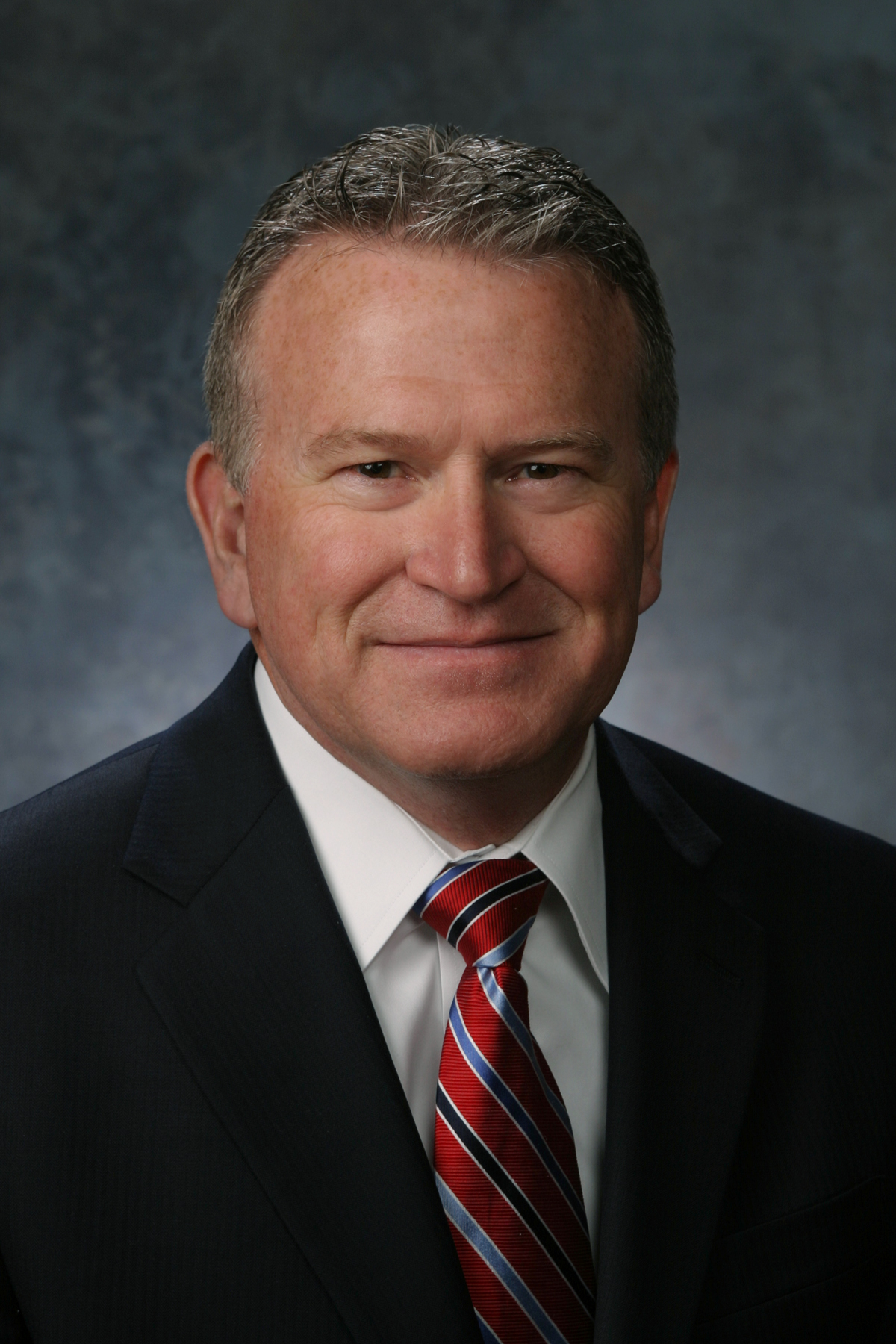 Neal is Chief Underwriter for Individual Life Insurance at Principal. He joined Principal in 1992 and has been Chief Underwriter since 2006.
In his role as Chief Underwriter he has responsibility for underwriting of Principal's life products in the retail and COLI markets, underwriting governance, underwriting rules, analytics and R&D, underwriter training and quality assurance, medical department, and vendor management.
Neal is a graduate of the University of Northern Iowa with a BS in Finance with an emphasis in Management. He has also earned the FLMI, CLU and AALU designations, and has the Series 6 and 26 registrations with FINRA. He is a member of the ACLI Risk Classification Committee, MIB Advisory Council, Association of Home Office Underwriters (AHOU) and Impaired Risk Underwriters Association (IRUA).
Breakout #8 - Underwriting Modernization:  Pharmacogenetics
Christopher Trevors
A Certified Genetic Counselor with the American Board of Genetics Counselors, Christopher Trevors is the Director of Genetic Health Solutions at Dynacare. Prior to joining Dynacare, Christopher spent nine years at The Hospital for Sick Children in Toronto performing clinical care, clinical education and evaluation in the areas of genetics, ethics and molecular/genomic technologies, as well as two years as Director of Genetics and Genomics at LifeLabs and nearly three years as Canadian General Manager of genetic diagnostics company, Centogene AG. Christopher in his role focuses on business development, clinical integration and education. Graduating with an Honours BSc in Biology from Queen's University and a MSc in Human Genetics (Genetics Counseling) from Sarah Lawrence College, Christopher lectures on clinical genetics, ethics and genetic counselling theory at the University of Toronto, George Brown College and The Michener Institute for Applied Health Sciences.
Breakout #11 - Blockchain Revolution - has the time for the Insurance industry finally come?
Manisha Dias
Manisha Dias is the Director of Business Development for SCOR in Canada, focused on innovative reinsurance solutions and strategic initiatives in the digital and accelerated underwriting space. Prior to SCOR, she spent her time on the Direct side working across Canada, US and Asia in a variety of traditional and non-tradional actuarial roles.
Manisha is a Fellow of the Society of Actuaries, Fellow of the Canadian Institute of Actuaries, Chartered Enterprise Risk Analyst, and Registered Yoga Teacher. She is involved in a number of committees for the SOA and CIA, and is part of leading the new Actuarial Club for Toronto.
Helen Duzhou
Helen Duzhou is a Consultant in Oliver Wyman's Financial Services arm (focused on insurance), based out of New York. Her prior experience was in Olive., r Wyman's Toronto Office, conducting actuarial consulting to leading Insurance institutions in Canada, United States, and Caribbean.
Helen is a Fellow of the Society of Actuaries in the United States, a Fellow of the Canadian Institute of Actuaries, and a Chartered Enterprise Risk Analyst. She co-authored several articles for the Society of Actuaries, and is part of leading the new Actuarial Club in Toronto. She holds a Bachelor of Mathematics from the University of Waterloo and Bachelor of Business Administration from Wilfrid Laurier University. She is fluent in English and has a working knowledge of Mandarin.
Sven Roehl
Sven Roehl is Co-founder of Cookhouse Lab – the first co-creation InsurTech lab, where the insurers collaboratively tackle the problems of the industry. Sven is also Executive Vice President of the IT consulting firm MSG Global Solutions Canada Inc. and Head of Insurance Innovation of msg Group with more than 7,500 employees in 25 countries.
During his almost 20-years digital innovation journey in Financial Services, Sven has been responsible for numerous digital innovations in areas such as IoT, customer engagement, analytics and platform services. He inspired and helped many organizations around the globe to design digital products to interact with people in new and innovative ways.
Sven co-founded his first IT company specialized on IoT and GIS in Germany in 2005, before he joined msg global as director of UK & Ireland in 2011. In 2016 he moved from London, UK to Toronto, Canada. During this time, Sven set up Cookhouse Lab and the global innovation services of MSG providing digital innovation consulting for many corporate organizations and their innovation labs.